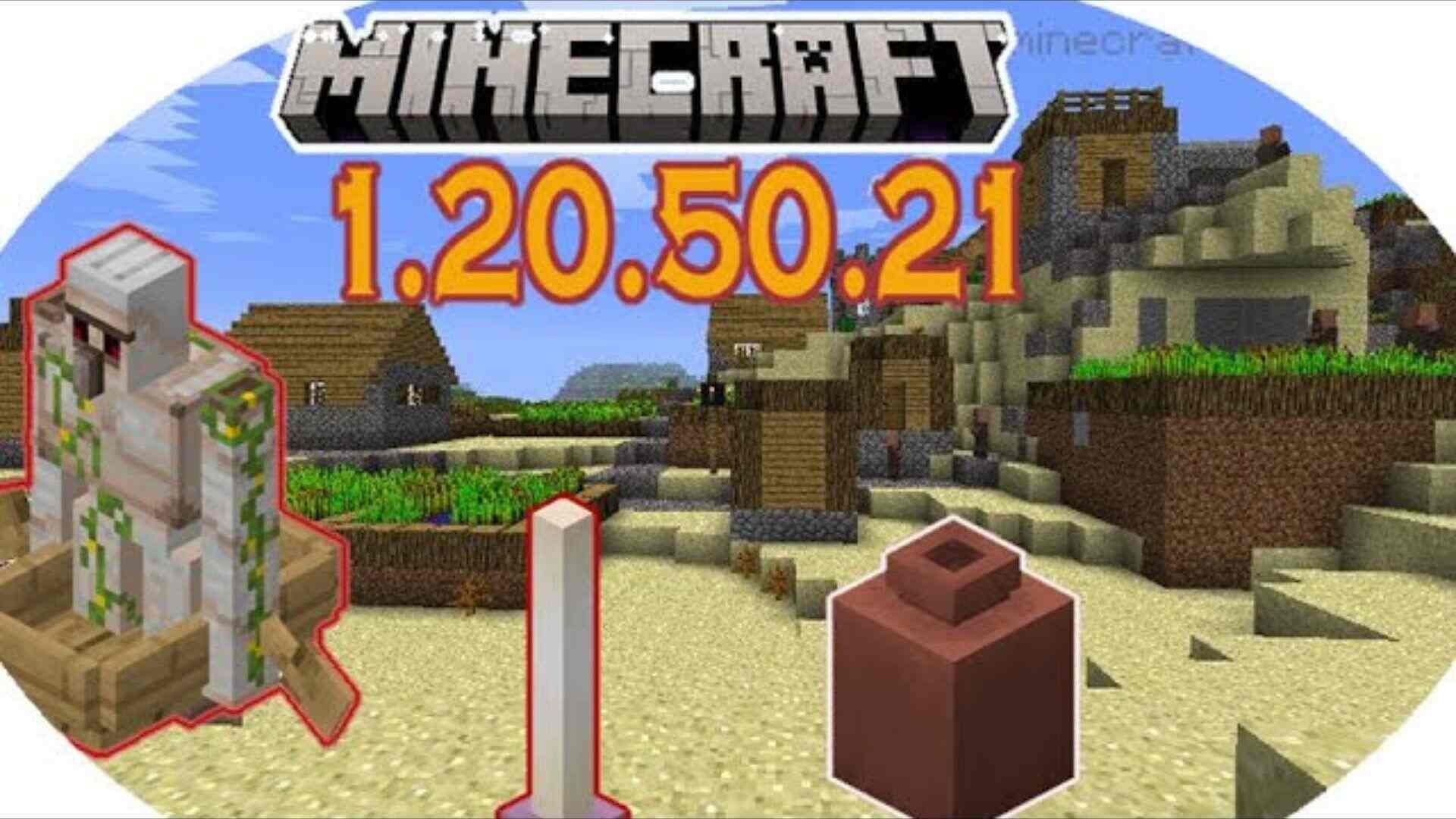 A slew of new upgrades that are poised to completely transform the well-liked sandbox experience were unveiled during the recent Minecraft Live 2023 event, which electrified the gaming community. Most notable of these is the eagerly awaited Crafter function. Streamlining the gameplay process, this clever feature automates the manufacture of in-game items. This game-changing feature has already been added to Bedrock Preview 1.20.50.21 by Mojang, the people of Minecraft. Those that are passionate about this innovation are eager to explore its possibilities. Now that the future of Minecraft has been revealed, let's examine the specifics of this latest glimpse. Minecraft Bedrock Preview 1.20.50.21: Revealing the Latest Features
Minecraft Bedrock 1.20.50.21 Latest Features
The Crafter is an experimental feature that promises to improve gameplay in the constantly changing world of Minecraft, and it was first introduced in version 1.20.50.21. To further clarify how this new item fits into the mechanics of the game, Mojang has also released thorough patch notes.
The Crafter: A Game-Changing Addition
The highlight of this update is the introduction of the Crafter block. Here are the key details surrounding this innovative addition:
Crafting the Crafter: Players can craft the Crafter using Redstone Dust, Iron Ingots, Crafting Table, and Dropper.
Visual Clues: The Crafter employs distinct particles when crafting, providing visual cues for players.
Auditory Experience: Crafting and failure actions with the Crafter are accompanied by distinct sounds.
Sturdy Design: The Crafter boasts a blast resistance of 3.5, ensuring durability in the game.
Enhanced Functionality: A Comparator connected to a Crafter now outputs a signal corresponding to the number of non-empty slots plus disabled slots.
Streamlined Item Transfer: Moving items into the Crafter from a Hopper or Dropper now distributes them evenly, eliminating the need to manually stack items.
Power of Redstone: Activating the Crafter with a Redstone signal triggers crafting and item output, further simplifying the crafting process.
Beyond the Crafter: Additional Updates
Although the Crafter is the main attraction, Bedrock Preview 1.20.50.21 offers much more than just one revolutionary feature. Along with a number of bug patches, the update brings new technical advancements in the fields of visuals and API. Here are a few more changes that have occurred:
Blocks
Improved End Rods: Horizontal End Rod hitboxes now display accurate rotation, enhancing precision in gameplay.
Decorated Pots: The direction in which Decorated Pots wobble upon unsuccessful interaction has been corrected for a smoother experience.
Mobs
Better Mobility: Adult mobs too large to fit inside boats will now jump out, addressing a common issue.
Technical Updates
API
Refined Events: Several key events have been moved from beta to version 1.7.0, ensuring more stability and functionality in the game.
General Enhancements: An issue related to upgrading loaded values with multiple string names has been resolved, enhancing overall game performance.
Experimental Technical Updates
Graphical
Visual Enhancements: The bloom pipeline has been enhanced to utilize HDR scene information, creating a more natural emphasis on bright pixels in the Deferred Technical Preview.
Shadow Fixes: An issue where shadows from non-existent mobs would be rendered in the Deferred Technical Preview has been addressed.
Dimensional Stability: A crash that could occur when switching dimensions in the Deferred Technical Preview has been resolved.
API
Expanded Functionality: Numerous functions and interfaces have been moved from beta to version 1.7.0, ensuring a more comprehensive and robust API for developers.
TicksPerSecond
Greater Precision: Various parameters have been moved from beta to version 1.7.0, providing more accurate and versatile control over in-game elements.
A Work in Progress
Note that Bedrock Preview 1.20.50.21 is still an early version and subject to change. It's possible that there will still be some instability even if these improvements promise to completely change the Minecraft experience. In any case, this is an excellent development for the Minecraft community, and players may anticipate soon seeing a more simplified and visually appealing gaming environment.
Read More: Best PC Settings for EA Sports FC 24: Optimize Your Gaming Experience
Overwatch 2 Season 7 Battle Pass Revealed: Premium Skins, Events, and Rewards
Overwatch 2 Season 7 Hero Updates: Exciting Changes Await Competitive Gamers